Married by Ads - Naples
with Toncho Tokmakchiev, Albena Koleva and Valentin Tanev
Married by Ads - Naples
Toncho Tokmakchiev, Albena Koleva and Valentin Tanev

October 15, 2022 at 8:30 pm (Doors open at 7:30 pm)
Naples Woman`s Club
570 Park Street, Naples, FL 34102

General Admission (no reserved seats)

Regular tickets, sold on this website - $60 (+$3.50 convenience fee)

VIP tickets at reserved tables - $80 are available by calling Stoyan Chergov at 609-233-7711.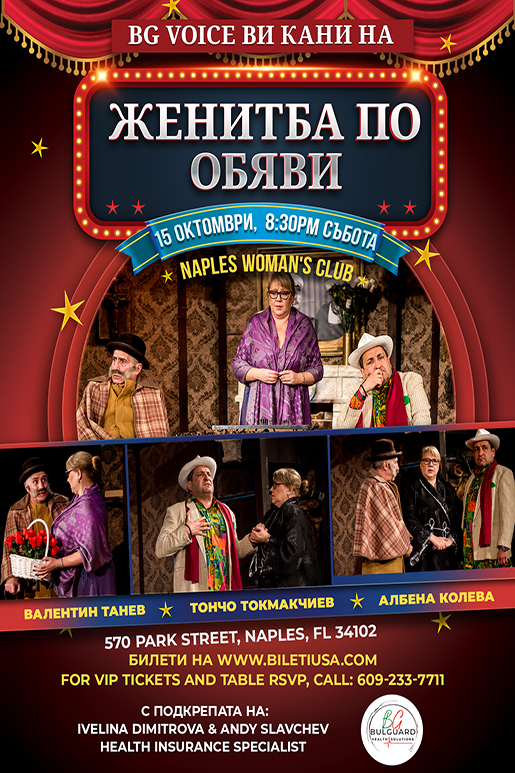 When
: October 15, 2022 at 8:30 pm
Venue
: Naples Woman`s Club
Address
:
570 Park Street, Naples, FL, 34102

You do NOT need to have
or to create a PayPal account
in order to buy tickets.
After selecting your tickets, when you land at PayPal website, just scroll down a bit and you will see: "OR pay by credit or debit card"


Information:
Stoyan Chergov (609) 233-7711

Location
570 Park Street
Naples, FL, 34102
Events organized / promoted by Dogtooth Sports & Music Bar / Stoyan Chergov

Past ...